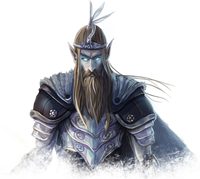 Welcome to the Official Soul Shards: Ice Void Wiki
Welcome to the Official Soul Shards: Ice Void Wiki
The Soul Shards: Ice Void guide written and maintained by the players.
Please feel free to contribute by creating new articles or expanding on existing ones.
About Soul Shards: Ice Void
Soul Shards: Ice Void
is a free to play, real time strategy game that combines the deep strategy of traditional card games with the immersion and fast pace of FPS games. Soul Shards: Ice Void is created by
Psion Tech
, a small game studio from Costa Rica that has been working on games since 2011.
Official Game Site
Wiki pages
Decks
Game Modes
Single Player
Wiki Community
We are currently maintaining 296 pages (38 articles)!
Recent changes | New pages | Missing pages
See how you can help contribute to Soul Shards: Ice Void Wiki! Remember to maintain a standard for grammar and punctuation in your contributions, please.
Register an account to keep track of your contributions.